Reel with proactive control for technical carbon fiber fabrics

The Creel is designed to unwind carbon or kevlar spools in a deroule manner. The system uses proactive control for tension management, ideal for feeding looms. The geometries and the unwinding thread passages facilitate and ease the thread detachment from the spool. It has an easy-loading system that simplifies the spool changing operations.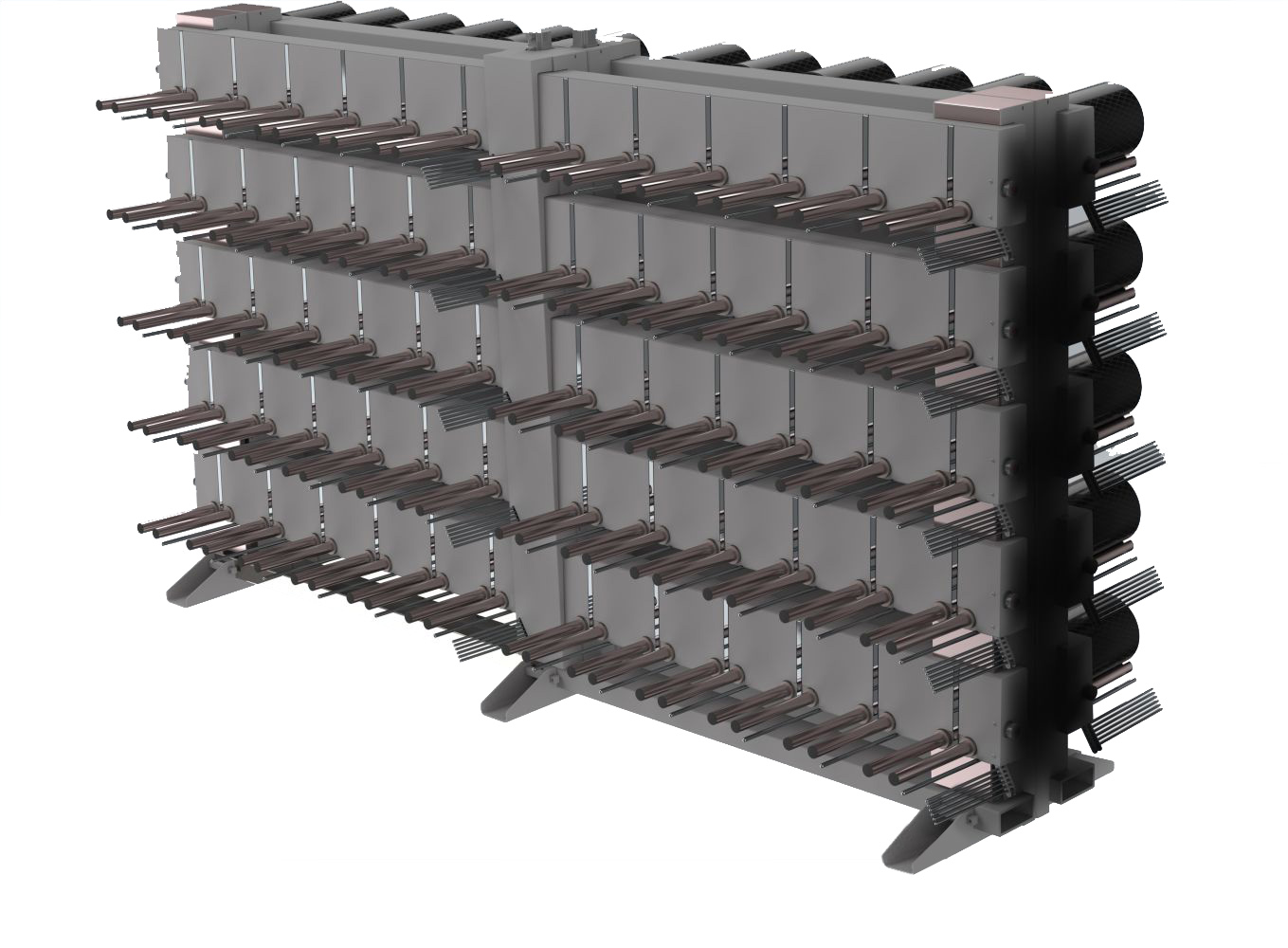 The creel can have the following configurations:
• On the ground with mirrored and joined fronts
• On the ground with opposite fronts
• Suspended on compactable sector guides
There's an option to control the feedback of the summed tensions with integrated self-regulation through an accessory cylinder to be mounted before the calender. The sectors have their combined adjustment system managed by brushless motors, which can be configured and adjusted via a touch screen panel.
The TENSION CX creel has been designed to meet the quality requirements present in the composite world. The creel is designed following the best ergonomic concepts. This allows the operator to perform a series of operations more easily, saving time and reducing the effort required. Each line has a register to adjust any offsets. All of this is to improve production quality resulting from warp management.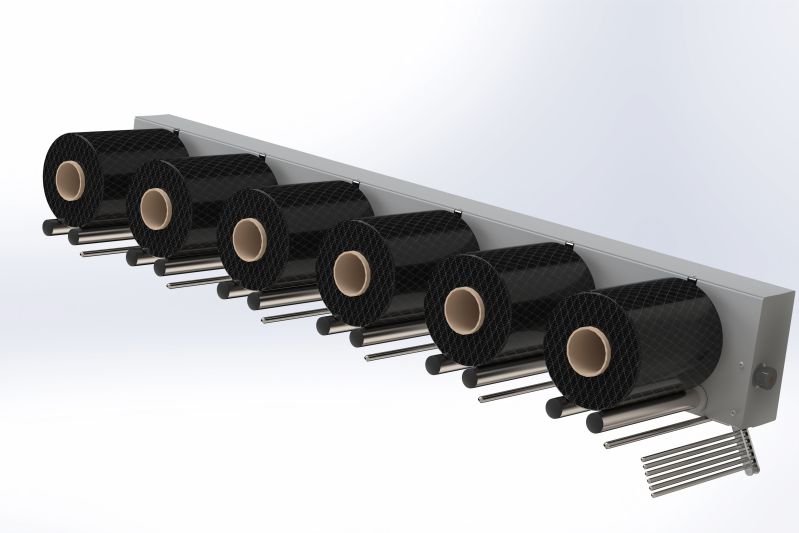 PROJECT OFFICE
Via Cellerese 33
50013 Campi Bisenzio (FI)
Italy
MAIN OFFICE
Via Rimini, 7
59100 Prato
Italy
P.I. e CF 02199860970
N.REA PO-511085
OPERATING OFFICE
via Donatello 19/c
59016 Poggio a Caiano (PO)
Italy