A machine that in the world of braiding machines represents the new paradigm for the innovations it introduces.

INNOVATION FOR A LEAP INTO THE FUTURE
Apeiron 88 is a programmable weave braiding machine, where it's possible to manage the intersections of each individual thread solely through software programming. With Apeiron 88, besides creating traditionally known weaves like biaxial and triaxial, you can achieve countless types of intersections according to your specific technical needs. Moreover, with Apeiron 88, you can dynamically vary the type of weave during the same work session, with a discontinuous or cyclic or progressive pattern, you can change the weaving even on just one side of the circular section. You have the complete freedom to create as you never thought possible.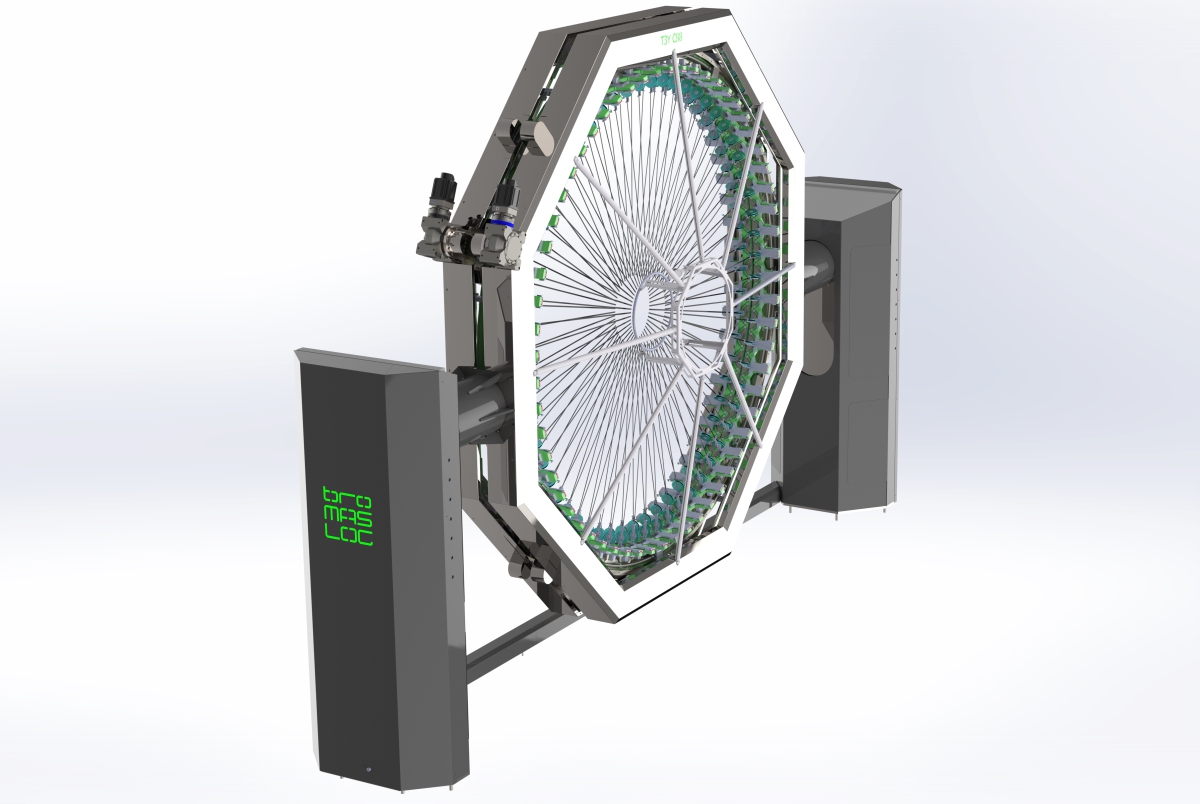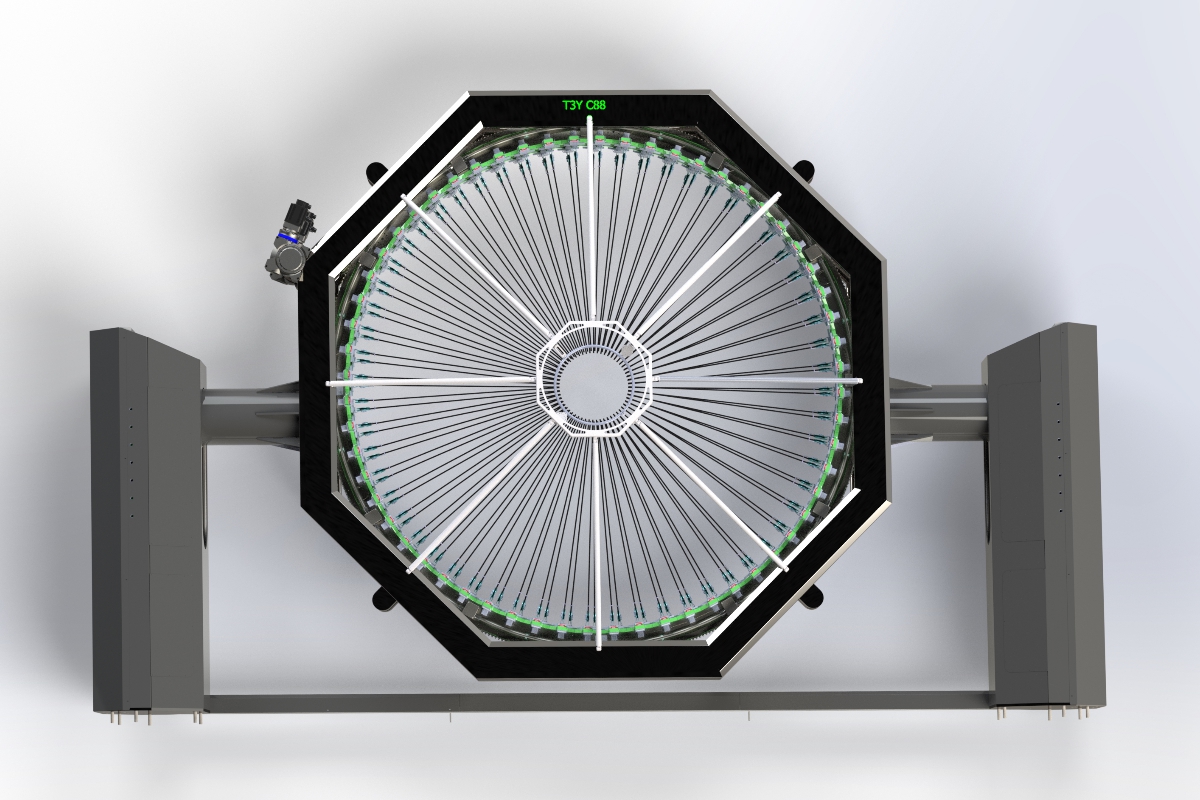 FREE FROM RIGID CONFIGURATIONS
With traditional machines, you have fixed configurations, tied to the mechanical nature of such machines. Apeiron 88 frees you from these constraints, introducing new possibilities for creating new products with high technical content. You can produce new weaving types, create multi-axial fabrics, fabrics with a spiroidal orientation, and even create types of wrappings with variable intersections and angles. The machine was designed to create special products and cater to the increasingly unique demands of the world of technical textiles.
Apeiron 88 allows you to work with tape wrapped on spools, keeping the tape in the correct orientation and perfectly orthogonal to the weaving axis. The unwinding tension of each individual spool or reel is managed, and intersections occur with minimal friction. For winding the tape onto spools, you can use our semi-automatic winding machine, ROW C8. Moreover, the rotation-translation system allows you to lower and bring the wheel to 80 cm off the ground to easily perform changeover and setup operations.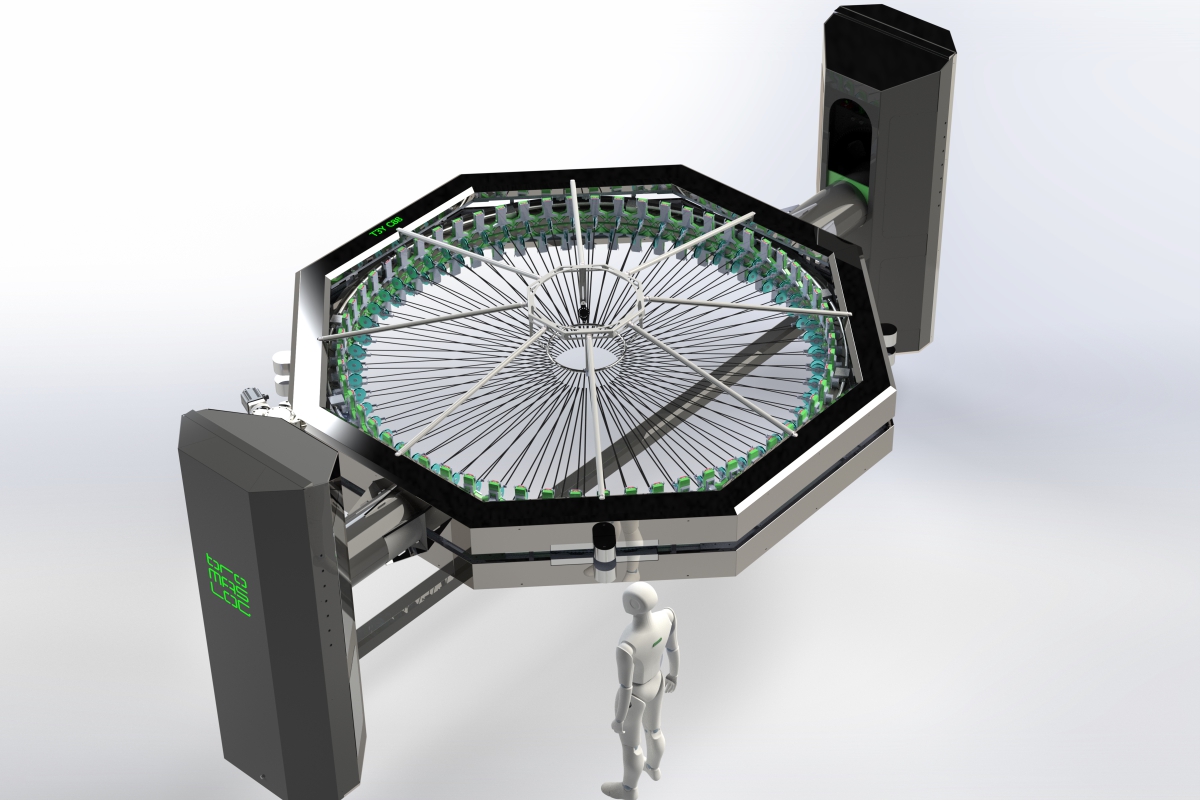 Apeiron 88 is in line with the precision winder ROW C8. From tape to spool with the highest quality.
PROJECT OFFICE
Via Cellerese 33
50013 Campi Bisenzio (FI)
Italy
MAIN OFFICE
Via Rimini, 7
59100 Prato
Italy
P.I. e CF 02199860970
N.REA PO-511085
OPERATING OFFICE
via Donatello 19/c
59016 Poggio a Caiano (PO)
Italy